5 best-kept secrets for photographing your artwork
Posted by BHAVNA RISHI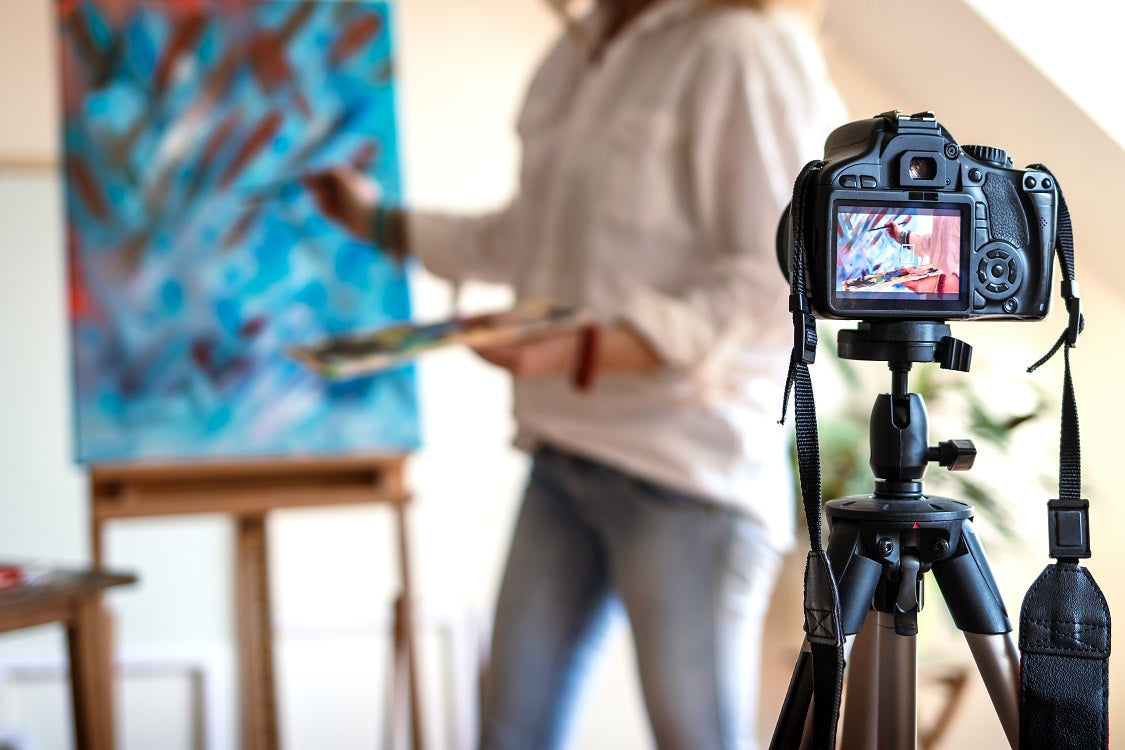 After hours and hours of blood, sweat and tears into our artwork, we often forget how vital it is for us to take a good photo of our artwork before we take them for printing.
Here are five tips on how to make your works of art look no different than in real life!
A Tripod
A Plain Background
Natural Light or a Lightbox
Set your camera 

aperture on F8

Review and Retweak to correct the exposure
No matter the budget you have, a tripod is a must-have. Only with a tripod can you prevent blurry pictures if you set your camera on a timer. The next thing you need is a plain background with neutral colours such as black, white and grey. Do not use glass as the background.
Prepare your artwork Hang your artwork on the wall instead of leaning it against the wall. Make sure you hang it at a height where the centre of your artwork will be parallel to where your camera will be. You want to position your camera so that the frame is filled with most of the painting, leaving an inch of background out that you can crop out later.
Natural lighting from windows usually does the work but if you're willing to spend more, spending on a lightbox would take your product to the next level.
Set your aperture on F8. You should also use daylight preset in your camera to capture the true colours of the canvas. Be sure to take care of specks of dust or fingerprints on your artwork or surfaces. Specifically, before the shooting begins and even after you've moved objects. You never know what your camera could pick up.
Review, review, and review!
Review your photos from time to time when you're photographing to make sure they are in focus! Adjust the exposure feature accordingly on a phone or on a camera when the image is underexposed or overexposed.
Retouching the photo is crucial You may need to change the saturation of your photos to make sure the colour of your artwork photographed is the exact one you want as there may be colour differences.
Retouch the photo for any shadows or darker areas if needed. We all know Photoshop is a classic but there are plenty of free alternatives too, including GIMP, pixlr and paint.net.
And there you have it!
With these tips in mind you can definitely achieve professional results when photographing your artwork, all ready to be printed.